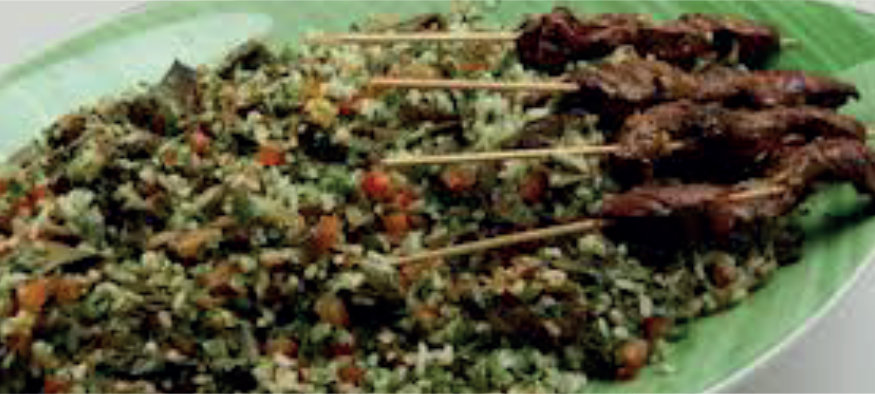 Vine Leaves Salad
Ingredients List
1 Pack of Americana Vine Leaves
1 Cup of Rice
2 Tablespoon of Olive Oil
( Large Tomatoes) (Cut into Cubes)2
1 Onion (Chopped)
2 Garlic Cloves
½ Teaspoon of Chili
Salt and Pepper
3 Tablespoon of Parsley (Minced).
2 Tablespoon of Dill (minced).
2 Tablespoon of Green Coriander (Minced).
2 Tablespoon of
Lemon Juice.
1 Teaspoon of Dry Mint.
1/2 Teaspoon of Cloves Grinded.
Preparation
1

Put the cooked rice in a deep bowl.

2

Cut vine leaves into medium sized (as preferred) and a boiled for 5 minutes.

3

Put the oil in a frying pan on medium fire and then add onion, garlic until become the golden color.

4

Then Add vine leaves to Pieces, parsley, dill, coriander cilantro and mixed with onion and stir.

5

Add the ingredients for Step 4 previous to rice and season with salt and pepper, cinnamon, cloves, chilli, mint, lemon juice, tomatoes.

6

Stir all ingredients together and then put it in a serving dish. And you can serve it with grilled liver.