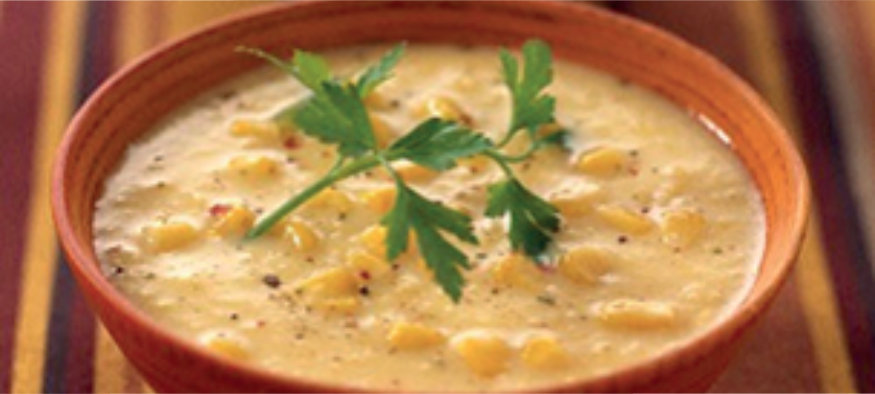 Corn Soup
Ingredients List
1 PACK OF AMERICANA SWEET CORN
2 MEDIUM GRATED ONIONS
1 LARGE TABLESPOON OF OIL
2 TEASPOON OF SALT
1 MEDIUM POTATO AND CUT IT INTO SMALL PIECES
4 CUPS OF CHICKEN BROTH
1 TOMATO AND CUT IT INTO SMALL PIECES
Preparation
1

Heat the oil in a large pot on a medium fire,

2

Add 1 spoon salt and 2 onions.

3

Stir constantly until the color of the onions turn brown.

4

Add potato and Broth and leave the pot to boil.

5

Stirring the onions and potatoes until become mush.

6

Add the sweet corn and Stir for 2 minutes.

7

Put the mixture and blended until become smooth soup.

8

Add salt as preferred.

9

Use tomato pieces for decoration.