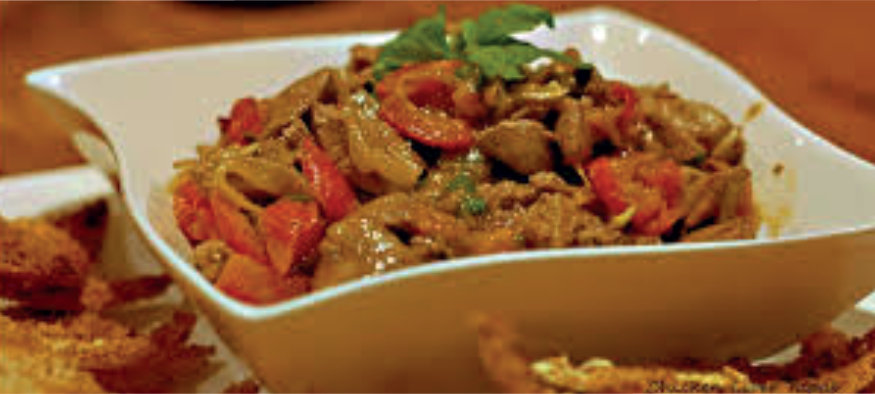 Liver with Spinach
Ingredients List
1 Pack of Americana Spinach
1 Large Spoon of Olive Oil
Chopped Onion
Leeks
2 Cloves of Garlic
1/4 Teaspoon of Nutmeg
½ Cup of Crushed Crackers
½ Cup Grated of Roomi Cheese
½ Cup of Cooking Cream
1 teaspoon of salt
2 Eggs
½ Kilo of Chicken Liver
Preparation
1

Put the onions, garlic and leeks in olive oil and fry all are well and put on fire for a few Minutes then divide it into two halves one half
in the pot and a one half in a deep Poul.

2

Add nutmeg and spinach in the pot.

3

Add to the spinach half the roomi cheese and half of the cooking cream half of Crackers salt and pepper.

4

Blend the liver and then mixed with the onions and the rest of the cooking cream Crackers, rommi cheese, salt and pepper.

5

Put the liver mixture in a pot.

6

Put it in the oven for one hour at 150 degree.

7

Then served with a green salad.